5 Best Feather Table Lamps to Buy in 2023
The right table lamp can change your space for the better, be it the living room or study.  Do you need a lamp that provides adequate lighting and style to any room? You need to try out feather table lamps. They are stunning, functional and spruce up your interior for a magnificent look. Below are feather table lamps that would add a luxurious look to your space.
If you have not tried out feather table lamps like the diamond crystal lighting fixture, you are missing out big time on elegance and style. The lamp is available in pink and blue shade colors that look amazing in any room. It has a sturdy construction and sits firmly on a surface. You can choose to use neutral, warm, or white lighting.
Easily clean natural feathers and enjoy bright lighting when reading or relaxing at home. The feathers are well-layered to ensure proper room illumination. Moreover, the lamp is made of iron and crystal, which give it a gorgeous look. Any modern décor will look exquisite with this sturdy, well-made lamp.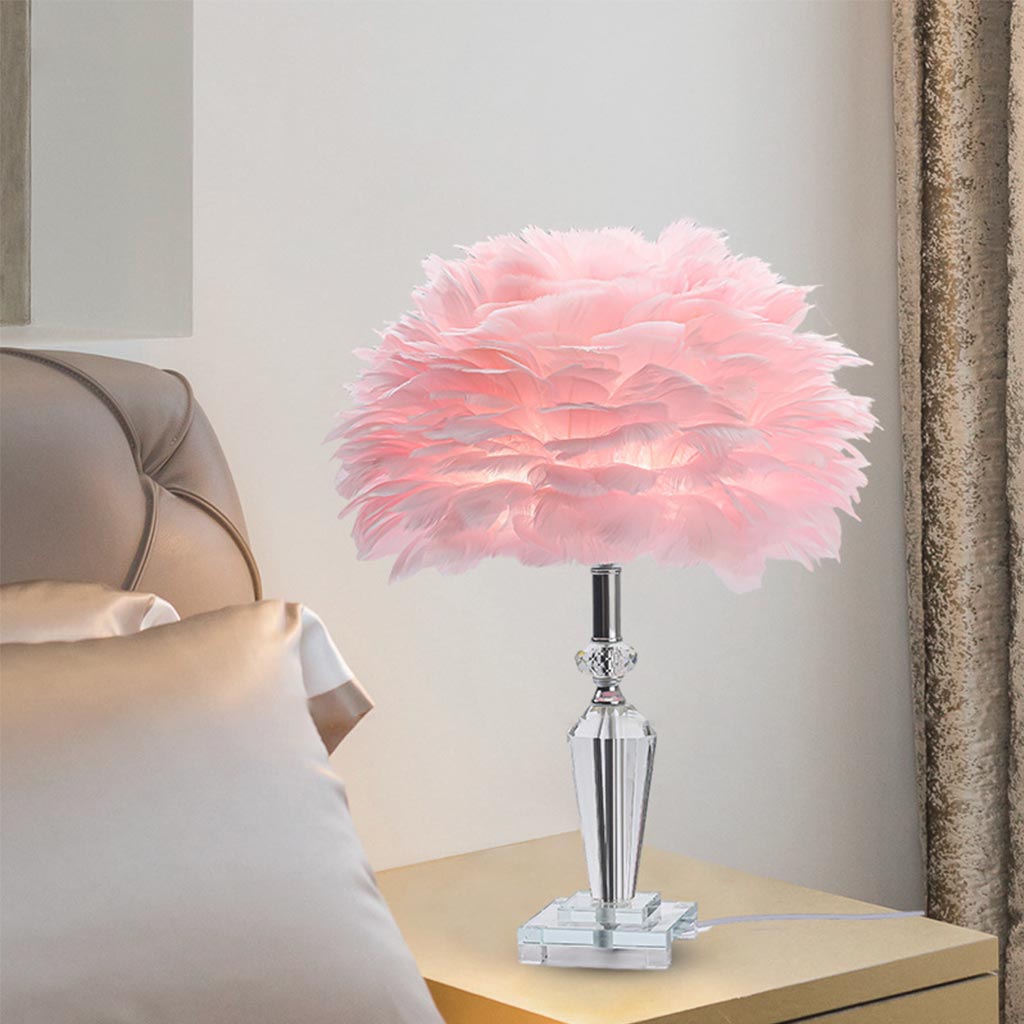 Enhance good taste in your space with the teardrop feather table lamp. You will love everything about this lighting fixture. It is eye-catching with its white and pink shade colors. It provides a sparkly appearance to the room when lit and is made of metal and glass, materials that come together so beautifully.
Enjoy the three light colors and create different moods to suit your needs. The switch control allows you to operate the lamp easily, providing the illumination you need. When you need to add style to your study, living room, or bedroom, this lamp will do it for you.
Change up things in your space with the romantic crystal table lamp. It is a stunningly made model available in the popular pink and white shade colors. It will look lovely wherever you place it. It has a strong base to ensure stability and is made with crystal and iron to give you a durable, spectacular table lamp for various rooms.
The light colors are adjustable, so you have options to suit different settings. The LED light is bright, and the feathers do not shed easily, ensuring you enjoy your investment in this high-quality feather table lamp. You can keep the feathers clean using a feather duster and get rid of dust and debris.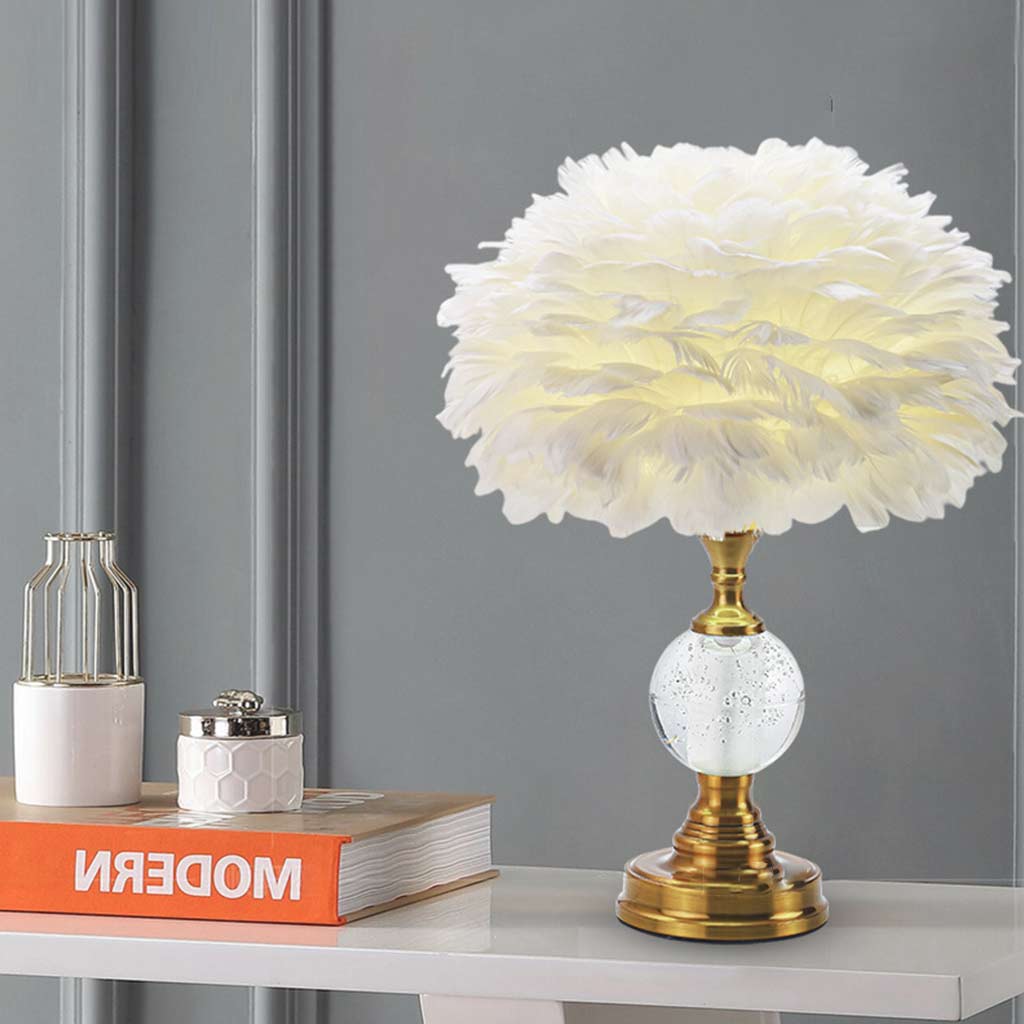 The metal pebble table lamp goes beyond style and elegance. It also presents a unique design, thanks to the metal pebble holder. The white feathers look fantastic with the pebbles, providing spaces with unique lighting.
The manufacturer utilizes wrought iron to make the base and lamp body. Find a good spot to set up this lovely lamp in your study or living room.
Anyone walking into the room will notice this model for its innovative design and elegance. If you are attending a housewarming occasion, the metal pebble lamp can be a wonderful gift. It is sturdy, durable, and stylish.
You cannot resist the charm this table lamp offers. It has a feather shade and tassels that look magnificent together. You can get the lamp in white, pink, and light brown shade colors. The crystal tassels add so much beauty to the lamp, which can be installed in different rooms. It is stable and offers neutral, warm, and white colors for your space. The lamp is also durable, and the feathers are well-arranged and do not get in the way of appropriate lighting.  Enjoy reading or working with a lamp that provides radiance and does not get in the way of your efficiency.
Your bedroom and living room can use a nice feather table lamp. It provides a luxurious feel to your space while giving you the light you need for the room. The best feather table lamps have an adjustable light color and are made from long-lasting, sturdy materials.
Consider the above feather table lamps if you are sprucing up your space and give it a luxurious, modern look. They are well-made, lovely, and provide excellent LED lighting.